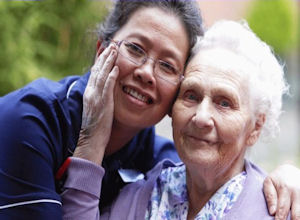 We specialise in Nursing Care of the Elderly who are in need of Physical or Psychological Nursing Care Intervention. We are known for delivering the best nursing care and behind the care lies the skill, knowledge and expertise of dedicated employees.
We have unrivalled experience in providing the best care to vulnerable elderly people. We aim to enhance the service we provide to our service users and we are continually deepening our understanding of what our service users want or need. We achieve this by training our people, enhancing our systems and developing our understanding and knowledge across our business for the benefit of our service users and relatives.
Complete Care Homes Ltd
Complete Care Homes Ltd has created an environment where knowledge is valued and creative ideas are shared with colleagues. We have a policy of what gets measured gets done and have also developed a community of trust, where people can share common knowledge. Our strategy is to attract and retain customers and staff alike. Our progress confirms we have the strategy that will enable us to achieve our vision. We have passed some important milestones in the last 25 years.
Positioned well for the way ahead
Our performance combined with the steps we have taken, position Complete Care Homes Ltd well, for the way ahead. We are pleased that our approach to team work, good practice, communication and social responsibility was acknowledged and accredited by the investors in People for Homes of Excellence. The staff at Complete Care Homes Ltd take their responsibilities to the community very seriously. We are continually looking at ways to enhance our organisational capability necessary to deliver our strategy and making the best use of all our staff. We work towards equal employment opportunities for the disadvantaged.