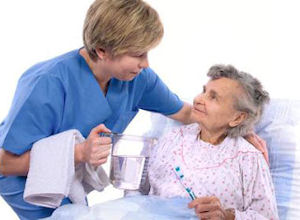 Our carers form a diverse group, spanning age, gender, experience, and skills. This gives Complete Care Homes Ltd the scope to match to your needs on professional and social levels, whilst ensuring that we all achieve our goal, to give you the very best possible care, with dignity, respect and compassion.
Our carefully selected staff are special people who provide an exceptional level of care. They are chosen for their expertise, understanding and genuine interest in making a difference to your quality of life. We value both their caring and people skills and ensure they are highly trained, dedicated to dealing with the unique and differing needs of those they support and care for. They are professionally screened and checked and given intensive training before providing care in your home.
Investors in People
We are pleased that our approach to team work, good practice, communication and social responsibility was acknowledged and accredited by the Investors in People for Homes of Excellence.
Your quality of care is assured
We are registered with the Care Quality Commission which helps us to meet and exceed all professional guidelines. Our care staff are valued and rewarded and receive back up and support from our management team, 365 days a year.